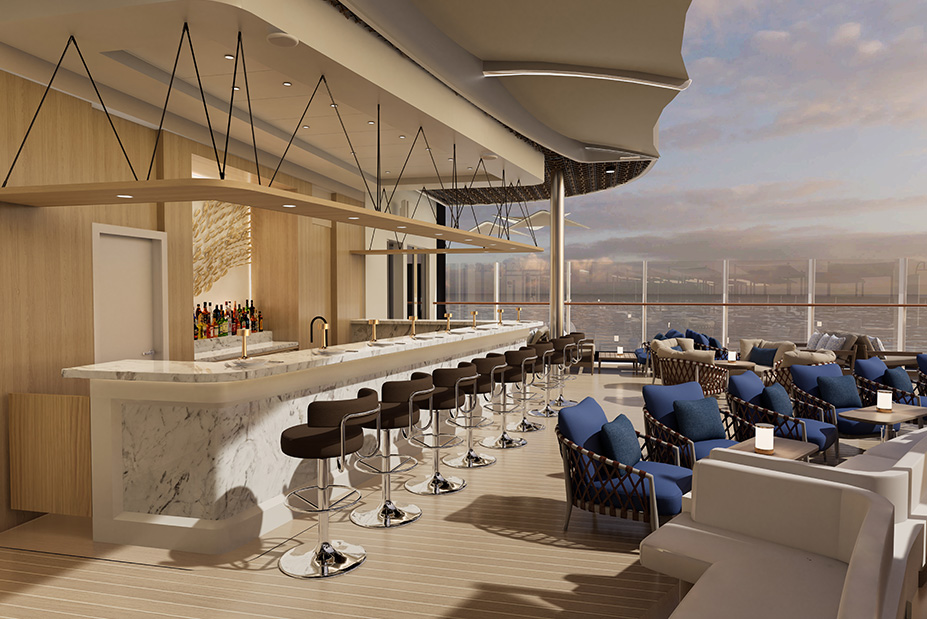 ---
For those who seek the rare and uncompromising, the champagne-studded Maiden Journey will put you in a rare state of bliss. Southampton sets us sailing to the cozy canal-lined hamlet of Bruges before you chart a course beyond the ephemeral boundary of the Arctic Circle.
The spirit yearns when the sea beckons you to Hellesylt and Geiranger where inlets, cliffs, and waterfalls tumble in shards of silver to dissolve into a rainbow mist. You see craggy cliffs jutting like dragons out of tranquil fjords and legendary landscapes allegedly created by mischievous trolls.
Find some of the world's best scenery in the pocket-sized paradise of Lofoten then follow the wake of Vikings into the Sognefjord to Flåm, Bergen then Stavanger which spoils with Lysefjord and epic hiking trails.
The uniqueness of light draws you to Skagen then onward to the cool Scandinavian mist of Copenhagen to stroll amongst the castles of North Zealand, a fittingly royal ending to a historic Maiden Journey.
Explora Journeys
Explora Journeys is the new luxury lifestyle travel brand launched by the MSC Group in Geneva, Switzerland with the ambition to redefine the luxury cruise category.
With the first of four luxury ships scheduled to set sail in May 2023, remarkable itineraries will blend renowned destinations with lesser-traveled ports for a journey that celebrates discovery.
Homes at Sea
The first ship EXPLORA I will be home to 461 ocean-front suites, penthouses, and residences.
With unrivaled space and privacy, and service that means everything is taken care of, you can relax into your comfortable homes at sea with your luggage delivered and a chilled bottle of champagne waiting as you undertake your Ocean Journey.
---
GET A NON-BINDING PRICE QUOTE
directly from our Luxury Travel Consultant at 360 Private Travel

choose your travel dates to receive rates for your next cruise vacation