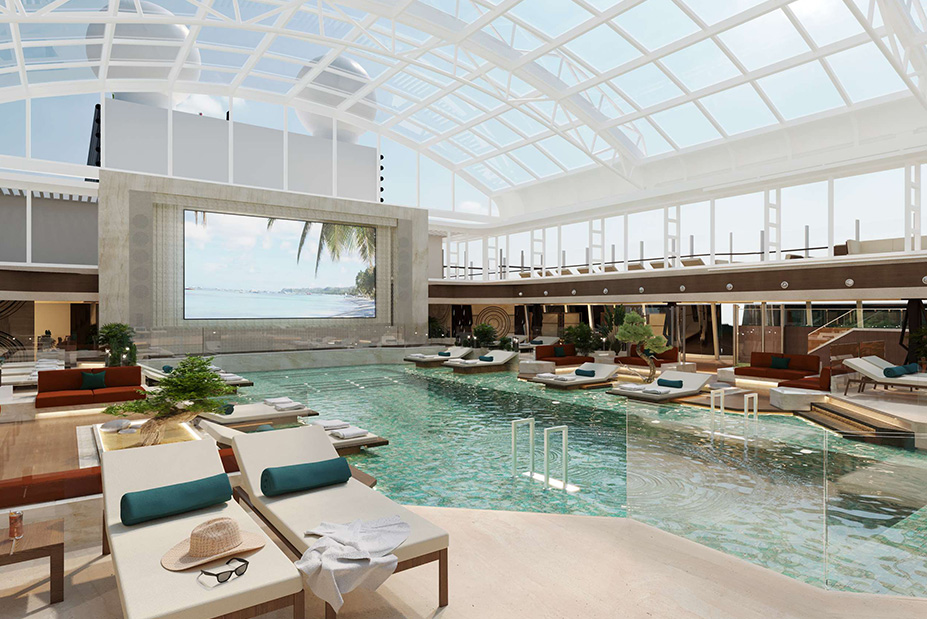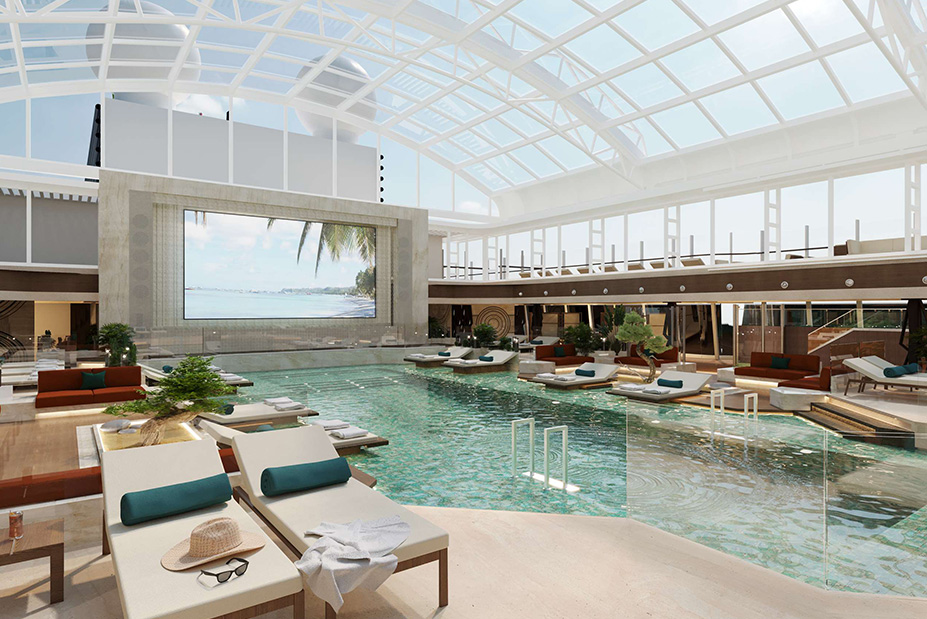 2023 | 7-Nights 22 – 29 December 2023 – Holidays Cruise The White-Sand Wonderlands for the Holidays Journey
Sail dates: 22 – 29 December 2023
About the Explora I
EXPLORA I, sailing in 2023, features 461 oceanfront suites, nine distinct culinary experiences, three outdoor pools with 64 private cabanas, and a fourth indoor pool with a weather-protecting glass roof. A spacious spa and fitness area make keeping well while on holiday effortless and enjoyable.
Launch: 2023 
Guests per hosts ratio 1.25: 1
Highlights of the Holidays Cruise
Elaborate festivities and champagne toasts herald the celebration of this Christmas Journey. More than sailing, this is a voyage of the senses when every detail is considered to take your holiday memories to the next level.
We sail from Miami to the southernmost point of the contiguous United States to Key West. A small island packaged with substantial gifts: swim with dolphins, snorkel coral reefs, or kayak through a maze of eco-sustaining mangroves. With unequivocal delight, we settle into the rhythm of the sea and sail under a blanket of starry nights. A chorus of tropical yuletide songs sets the backdrop for colorful parties and sumptuous feasts.
Peace and joy continue as soft breezes lead us to the British Virgin Gorda. Explore The Baths and step into the Cathedral — two enormous adjoining rocks where a heavenly sliver of sunlight beams onto a luminous blue grotto pool.
Next, we trade sugar plums for candied coconut snacks at two of the Caribbean's most dashing destinations, Deshaies and St. John's, both exquisitely blessed with European influences, ancient fortresses, towering mountains, and some of the Caribbean's best snorkeling.
Our final call, San Juan, bursts with historic UNESCO gifts of the buttressed forts of La Fortaleza and El Morro that have survived more than 500 years of swashbuckling history. Visit the artsy neighborhood of Santurce where free-spirited and splashy creativity may set you in the mood to see life from a new perspective. Or leave the city behind and venture into the El Yunque Rain Forest, a beloved gem of the jade-green jungle- and cloud-shrouded mountains crisscrossed by cascading rivers that plummet into dramatic waterfalls.
Linger longer after your journey and continue to unwrap a multitude of memories.
---
GET A NON-BINDING PRICE QUOTE
directly from our Luxury Travel Consultant at 360 Private Travel

choose your travel dates to receive rates for your next cruise vacation
---