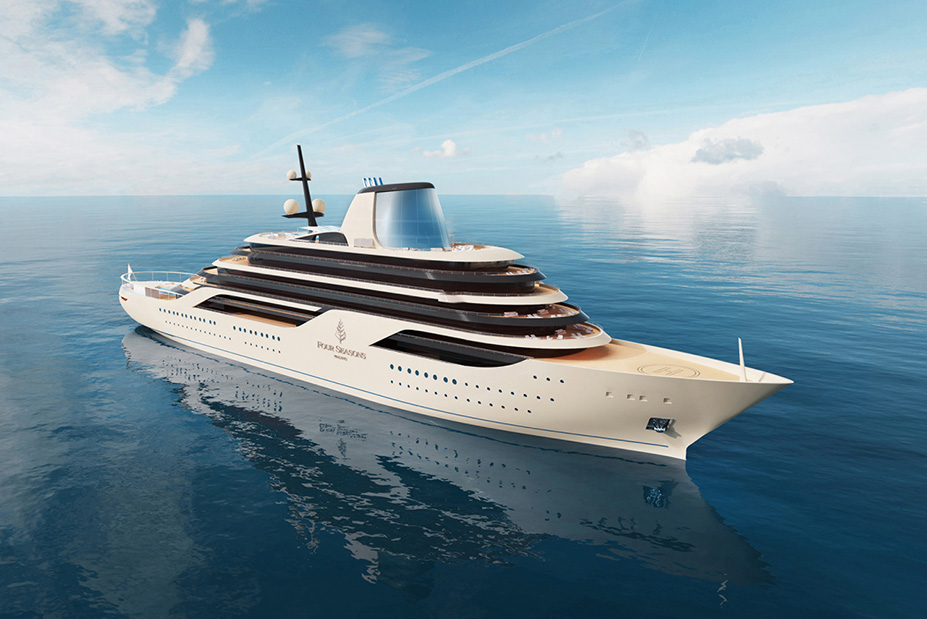 Four Seasons Yachts at a Glance
Each of the 95 spacious suites will offer floor-to-ceiling windows and access to expansive private terrace decks. The roomiest four-level suite at over 9,600 square feet also includes a private spa and a personal wading pool.
Eleven onboard restaurants and bars celebrate Four Seasons' rich history of culinary innovation and attention to guest preferences, perfectly paired with remarkable sea views.
Revel in fitness, health, and nutrition with our industry-leading full-service spa, salon, and wellness programming.
An expansive pool deck creates moments of utmost leisure and relaxation while also transforming into an outdoor theatre and event space.
The yacht features a first-of-its-kind transverse marina that spans from port to starboard, maximizing guest access to an abundance of water-based activities.
The all-new yacht is being thoughtfully crafted by Fincantieri of Italy, one of the world's most respected shipbuilders. Every detail recognizes and anticipates your needs, from exquisite style cues to ultra-luxurious appointments.
The yacht's first itineraries in the Mediterranean and Caribbean will be centered around breathtaking destinations that offer highly bespoke shore experiences, as well as one-of-a-kind overland adventures.
Itinerary details will be revealed and official bookings are scheduled to begin in early 2024.
The maiden voyage is expected in December 2025, with sailings offered throughout 2026.