The Ritz-Carlton® Yacht Collection announced the expansion of its fleet with the addition of two newbuild superyachts, Ilma and Luminara, slated to set sail in 2024 and 2025, respectively.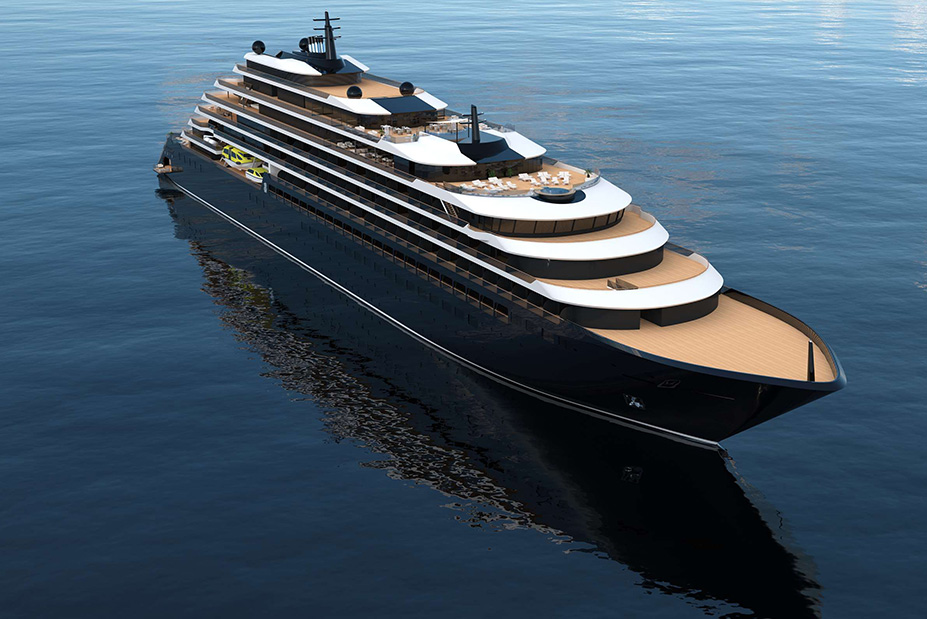 The Ritz-Carlton Yacht Collection Announces Two New Superyachts
These superyachts will be constructed in collaboration with the world-renowned shipyard, Chantiers de l'Atlantique in Sant-Nazaire, France, with an option for additional vessels.
The announcement comes at an exciting time as The Ritz-Carlton Yacht Collection prepares to launch its first superyacht, Evrima, this October 2022.
Onboard Experience
The onboard experience will reflect the sublime comfort and legendary guest service for which the iconic Ritz-Carlton brand is recognized.
Having the highest staff-to-guest ratios in the luxury cruising category, Ilma and Luminara will provide nearly one staff member for every guest.
In addition to unparalleled accommodations, the new superyachts will include five restaurants, six bars, a wine vault, and signature spaces found on Evrima such as an expanded marina with a new mezzanine feature, a Ritz-Carlton Spa, and a special space for Ritz Kids programming. For special events, groups can enjoy an exclusive cocktail reception on the yacht's expanded bow.
About Cruiseteau
Through the Virtuoso Voyages program, you'll receive added benefits when you book through a Virtuoso travel advisor.
Perks include:
Dedicated onboard hosts
Private welcome reception
Exclusive shore excursions, from VIP tours to outings with a private car and driver
Shipboard credits and specialty dining options